Enjoy watching Bible preaching and music broadcasts from Temple Baptist Church by taking a moment to subscribe on YouTube.
More Resources at FaithfortheFamily.com
Conferences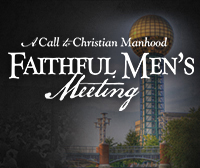 Faithful Men's Meeting
The Faithful Men's Meeting is a call to Christian manhood. The Christian husband and father must make obedience to Christ the priority of his life. This is a time for action. The tide can be turned only by reaching a generation of men with the Word of God. We must begin by helping boys become the men God intends for them to become. Determine to be a faithful man.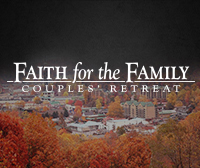 Faith for the Family Couples' Retreat
Temple Baptist Church is very pleased to host the seventh annual Faith for the Family Couples' Retreat in Gatlinburg, Tennessee, with Pastor and Mrs. Clarence Sexton. The retreat begins Thursday evening, February 23, and concludes Saturday, February 25, at noon. Couples from Temple Baptist Church and other churches across the country are planning to attend. We would love to have you, your spouse, and a group of couples from your church for this exciting weekend.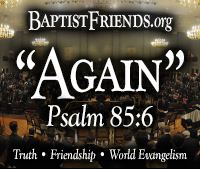 Baptist Friends Network
Our rallying cry is "unto the furtherance of the gospel." The famous evangelist, R.A. Torrey, said, "My one ambition in life is to win as many souls as possible. It is the most worthwhile thing in life." The purpose of this meeting is to rally people around the truth of God and, as friends, to labor together to evangelize the world. It is the responsibility of every Christian to go in the power of the Holy Spirit to the lost, give a clear presentation of the gospel, and bring people to the place of receiving or rejecting the Lord Jesus Christ as their personal Saviour.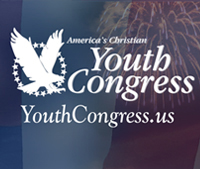 Youth Congress
A Congress is a representative group that meets together to take action for their generation. Youth Congress has been designed to gather key teenagers from across the country to cast their vote for revival in our generation. This year's Youth Congress will bring together young people from across America and several foreign countries for helpful delegate sessions and powerful preaching. Delegates will have the opportunity to sing in a 300-voice Congress choir, enjoy two days in the Smoky Mountains, and fellowship with other young people with a heart for God.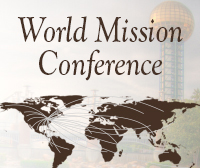 World Mission Conference
Every member of the church should sense personal responsibility to pray and to give to the work of world evangelism. Our mission is not about geography; it is about obedience to God. Our work is to give ourselves to His mission in this world. We must use every means available to "preach the gospel to every creature." In our efforts, nothing must ever substitute for praying to "the Lord of the harvest, that he would send forth labourers into his harvest."