Enjoy watching Bible preaching and music broadcasts from Temple Baptist Church by taking a moment to subscribe on YouTube.
More Resources at FaithfortheFamily.com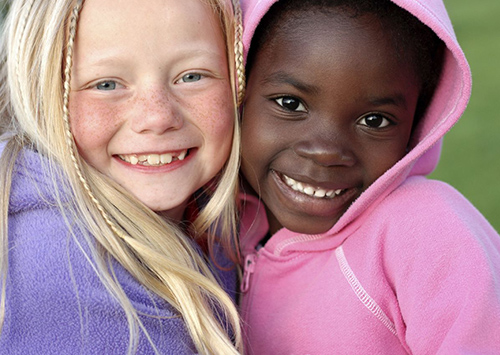 Brave Boys & Girls Ministry
Our children's ministry provides an atmosphere in which every child feels loved and valued. With our teachings always geared toward the child's age and comprehension level, we lay the foundation for having a genuine relationship with Christ. We help the child grow in knowledge and understanding of that relationship through Bible training and simple practice of Christian principles.
Our children's ministry serves boys and girls in grades one through six. Here are some of the programs and opportunities available to them.
Bible Study
There are multiple hours and Sunday School classes for children in grades one through six. The Sunday School organization serves as the foundation of the children's ministry as it seeks to reach, teach, and help boys and girls know Jesus Christ as their personal Savior.
Choir
This offers your child a wonderful opportunity to learn musical skills from outstanding teachers and the special joy of singing for Jesus. All children are encouraged to participate.
Vacation Bible School
This is one of the biggest and most anticipated events of the year. For five days hundreds of children come together for Bible teaching, songs, crafts, recreation, new friendships, and plain, old-fashioned fun.
Summer Camp
Boys and girls who have completed grades three through six can attend our overnight church camp. Good times, good friends, and wonderful moments of Bible study and worship are all a part of summer camp.
Bible Memory Program
We encourage Scripture memory in our Sunday School program. Children are recognized for their accomplishments with certificates and awards at the end of the year.
Special Events and Activities
Our children's ministry offers a full calendar of fun events throughout the year including hayrides and cookouts, holiday parties, and campouts. The friends children make through these events often last a lifetime.
1st Hour Department
Teachers
1st Grade
Greg & Lori Cook
2nd Grade
Gregory & Christiana Suraci
3rd Grade
Doug & Tanya Rodriguez
4th Grade
Kaleb & Natalie Bodwell
5th Grade
Larry & Tracy Nicely
2nd Hour Department
1st & 2nd Grade Girls
Sherri Miljenivic
1st & 2nd Grade Boys
Cliff and Robin Bishop
3rd & 4th Grade Girls
Lydia Tomlinson
3rd & 4th Grade Boys
Jonathan & Jessica Moeller
5th Grade Girls
Lisa Snow
5th Grade Boys
Zach & Sarah Sullivan
Foundations for Life Department
Gospel Class
Johnny & Alana Torres
Discipleship Class
Nathan Hart