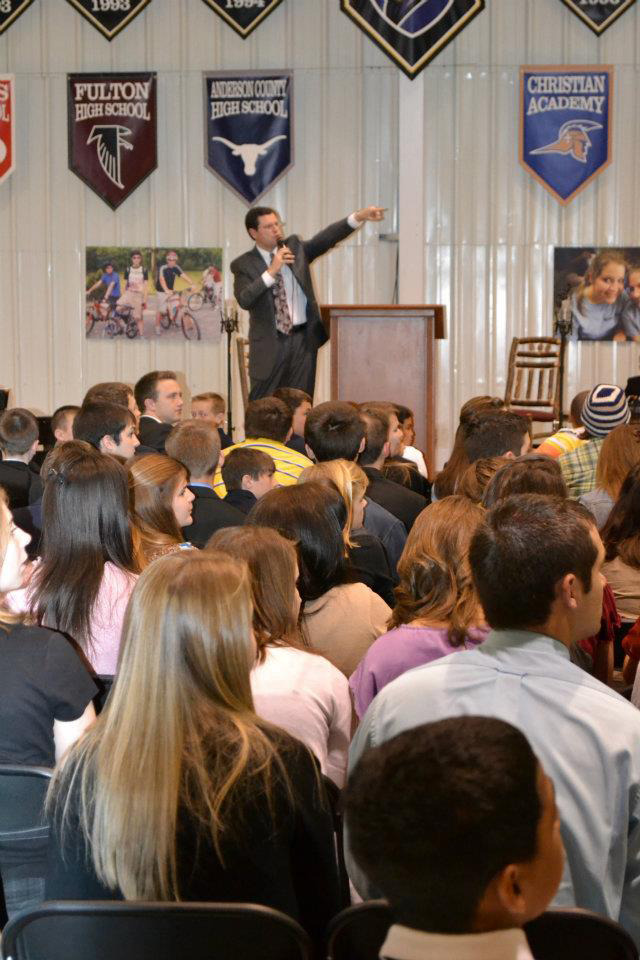 The Temple Baptist Teens for Christ is an exciting ministry for young people in the seventh through twelfth grades. We encourage teenagers to reach all the potential God has given them and to live their lives with faith in Christ and a genuine concern for others. We provide a positive peer group to support, encourage, and pray for each other.




Teen for Christ Choir
Teen for Christ choir meets on Wednesday evenings in the Curtis Hutson building Room 101 at 6:00PM for practice. Our choir sings in church services, at youth rallies, during ministry opportunities, Youth Congress and the Teens for Christ Crusade.
Teens for Christ Bible Clubs
Each week in area middle schools and high schools young people meet for prayer and Bible study. These dynamic Bible clubs provide spiritual challenge to teens throughout our county.
Teens for Christ Outreach Ministry
With a vision for world evangelism, the students of Teens for Christ ministries find opportunities to serve in community door-to-door visitation, nursing home ministries, shut-in visitation, Sunday school ministries, Vacation Bible Schools, Brave Boys and Girls Clubs, TFC Bible Clubs, the Greater Knoxville Bus Ministry and Smoky Mountain Youth Fellowships, among many others.
---
Teen Tabernacle meets every Sunday morning during the Sunday School hour at the Temple Baptist Church. Teenagers from all over the greater Knoxville area meet to strengthen their Christian faith for the mission of reaching other teens with the gospel of Christ.
Teens for Christ Director – Steven & Lydia Scoggins

Sr. High Youth Director – Steven & Lydia Scoggins 

Jr. High Youth Director – Easton & Allison Colbert