Enjoy watching Bible preaching and music broadcasts from Temple Baptist Church by taking a moment to subscribe on YouTube.
More Resources at FaithfortheFamily.com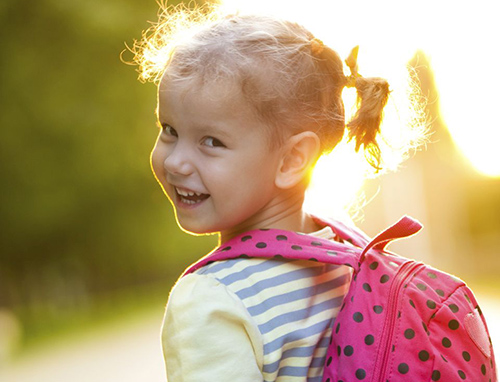 Little Lambs Ministry
Our preschool ministry establishes a loving foundation for newborns through kindergarten age to begin to learn about our Lord Jesus Christ. We treat all children as individuals and help them grow in the knowledge of God and understanding of others. Parents receive information to guide them in teaching the Bible at home.
Our preschool ministry is staffed with caring workers who are trained to work with each age group. Beautiful nursery facilities are provided along with a pager system to alert parents in cases where they may be needed to attend to their children.
Sunday School
These age-grouped classes meet every Sunday morning at 9:30 a.m.
Preschool Choir
Musical experiences enhance a child's spiritual growth. The Preschool Choir meets on Wednesday evenings at 6:15.
Special Events
Presented throughout the year, these events are designed to help mother and father with parenting skills while giving preschoolers fun learning opportunities.
Preschool Fun Night
This is an exciting evening of games and refreshments for our four-and five-year-olds.
Parent/Baby Dedication
Parents make their commitment to raise their child in the nurture and admonition of God, and our church family pledges to support them as they raise their child.
Baby Day
This is a parade of all our preschool children through the auditorium where a picture is taken with the parents, child, and Pastor Sexton.
Parenting Sessions with the Pastor
Special classes are conducted by Pastor to help provide a truly Christian home for your children.
Nursery Department
Teachers
New Borns 0-4 months
Rachel Woodward
Bed Babies 5-8 months
Brenda Burleson
Cruisers 9-12 months
Andrew & Joanna Bailey
Toddlers 13-18 months
Kara Rodgers
One's 19-24 months
Andy & Keni Lynn Umstead
Younger Two's 25-36 months
Nora Wiker
Preschool Department
Three Year Olds
Jordan & Brooke Weeks
Four Year Olds
Nathan & Melissa White
Five Year Olds
Scott & Angie Mason
Little Lambs
Lisa Worthington
2nd Hour Preschool Department
K4
Kristin Bradshaw
K5
Walker & Chelsea Hayes